Almost no one likes to rent. There are certainly enough rental horror stories out there, especially with cheap landlords who won't make necessary repairs or keep the grounds clean.
But each of the following landlords took negativity to the next level and did their best to make life for their tenants as miserable as possible. They spied on them, harassed them, and demolished their homes—with their renters inside. A few of them even killed their tenants, just to make a quick buck.
10

Kip And Nicole Macy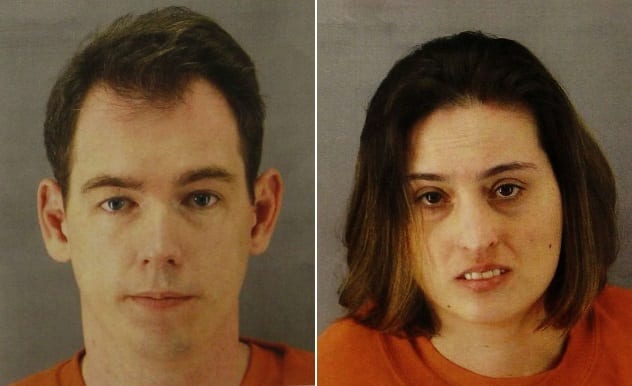 In 2005, Kip and Nicole Macy bought an apartment building in San Francisco. Their plan was to kick out the tenants, renovate the building, and sell the apartment units for a profit. After they bought the building, the couple realized that they could not legally evict the building's residents. The Macys decided to force the tenants out by any means necessary, and they spent the next 17 months terrorizing their renters.
The Macys threatened their tenants, stole from them, poured ammonia on their belongings, changed locks, boarded up windows, cut telephone lines, and shut off gas and power. The renters refused to leave, and they hired lawyers.
Nicole Macy impersonated tenant Scott Morrow, firing his lawyer by e-mail. Then, still impersonating Morrow by e-mail, she threatened to kidnap and dismember the children of one of her own attorneys: "One day you are going to come home [ . . . ] and find [your three children] missing. Then each day a package will arrive with a piece of them. You are f—ing with the wrong person."[1]
Morrow refused to leave, and the Macys grew angry. Kip Macy took a saw and attempted to saw up through the floor of Morrow's living room. Morrow and a friend were sitting on his couch when he saw the blade come out of the floorboards. Morrow grabbed a hammer and smashed the saw.
The Macys realized that the tenants would never leave on their own, and the couple asked a building inspector how they could make the apartment complex unstable. They followed his instructions, and they had their workers cut load-bearing beams in the basement. The apartment building was declared uninhabitable, and the tenants were forced to leave.
The Macys were arrested in 2008, but they were released on bail and fled to Italy in 2010. After almost three years, the couple was finally extradited back to San Francisco in 2013. They pleaded guilty to four felony counts, and they each received sentences of four years and four months in prison.
9

Lloyd Satchwell And Esmay Notice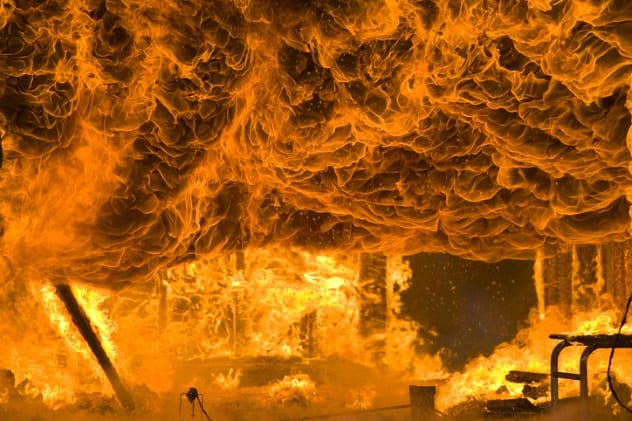 In 1993, Esmay Notice of Hartford, Connecticut, was most displeased that her tenants, Duane Wilson and Lori Mercer, withheld their rent to force her to make repairs on the house. Notice fell behind on her mortgage, and she had to use her own savings to make the mortgage payments on the duplex. She went to the couple, threatened them, and told them to move out.
Notice was impatient for the couple to leave, and she decided to get rid of the tenants by getting rid of the building. She wanted the house "burned to the ground" so that she could collect on a $200,000 insurance policy.[2] Notice tried to hire an acquaintance, Donnie Burton, to start the fire—she offered him $200 in crack—but Burton refused when he realized the house was occupied.
Notice told her husband, Lloyd Satchwell, that Burton had refused to help them, and Satchwell decided to start the fire himself. A few days later, at midnight, Satchwell crept up to the duplex, coated the front porch in gasoline, and lit the building on fire. He drove away as the house went up in flames.
Eleven residents managed to escape the fire. However, Clarence and Barbara Winston and two of their grandchildren—Tiana, age three, and Jostan, age one—died.
Investigators smelled gasoline on Satchwell's car seat, and they detected gasoline on his clothes and in his bathroom. The couple was arrested. Notice pleaded guilty to a variety of charges, and she was sentenced to 25 years in prison. Satchwell was convicted of four counts of arson murder, and he was sentenced to of 120 years' imprisonment with no possibility of parole.
8

Dorothea Puente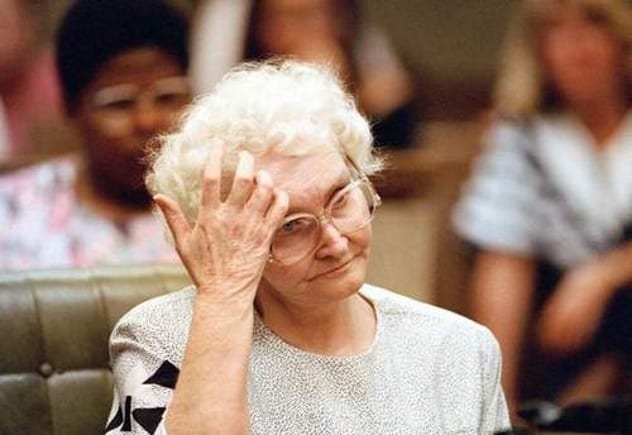 Dorothea Puente first began running her boardinghouse in the 1970s. She became popular with Sacramento social workers, as she was willing to accept alcoholics, drug addicts, and other difficult clients into her home, which could sleep more than two dozen tenants. Puente was caught forging the signatures of her tenants on their benefits checks and signing them over to herself. She was arrested and sentenced to five years' probation, which barred her from operating a boardinghouse.
Her probation was lengthened after she was arrested for theft. However, she soon reopened her boardinghouse. Federal probation officers visited her numerous times, but she managed to convince them that her tenants were friends or guests.
Puente resumed her habit of taking in the sick and vulnerable—and cashing their checks in her name. However, she wanted more money. Puente went to two different psychotherapists and asked for tranquilizers to calm her tenants. Instead, she used the drugs to "stupefy and kill" her boarders.[3] She continued to receive Social Security checks for her deceased victims, and she continued to take on new renters. Her scheme netted more than $5,000 a month.
In 1988, a social worker began looking for a client who had disappeared and contacted the police. Homicide detectives visited Puente's home. Disturbed soil was observed in the backyard, and the police began to dig. They discovered seven bodies buried in the backyard.
Puente was convicted of murder, and she was sentenced to life without the possibility of parole. She died in prison in 2011.
7

Masaaki Imaeda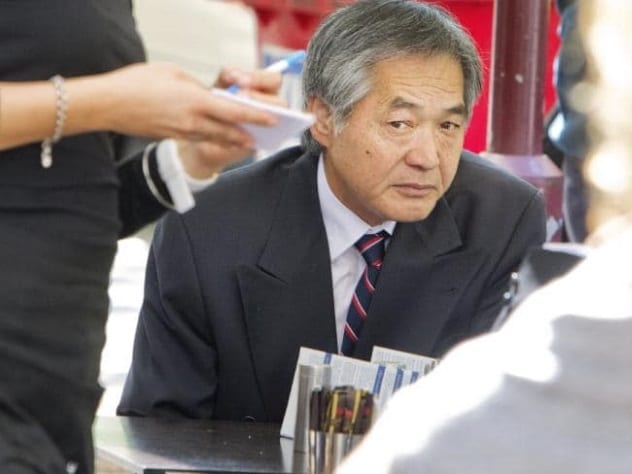 Australian Masaaki Imaeda advertised cheap housing to Asian students in Sydney; he promised them a quiet and peaceful environment in which to live. In reality, Imaeda was running a shantytown. He had several decrepit buildings crammed on one lot, including an abandoned bus, two sets of caravans piled on top of each other, and three shipping containers. Imaeda had more than a dozen tenants, and they all shared one portable toilet.
In 2014, a fire broke out in the neighboring industrial complex, and it spread to Imaeda's town. Firefighters arrived, and they decided to make sure no one was inside the "buildings." They were surprised to discover the terrified occupants, but they managed to save all 13 of them before the fire engulfed the property.[4] Imaeda was charged with illegally using an industrial lot as a housing complex, and he was fined A$215,000 ($147,705.)
Imaeda owned other properties, and he'd placed hidden cameras around one of them before he rented the home to a couple. The wife was browsing the Internet when she found a Japanese website which warned that Imaeda often installed hidden cameras in the bedroom. When her husband came home, she asked him to check their room. He found a camera in the light fitting, and the couple called the police, who discovered several more cameras.
Imaeda pleaded guilty to recording without consent in 2016, and he was sentenced to 17 months in jail.
6

Ephraim Vashovsky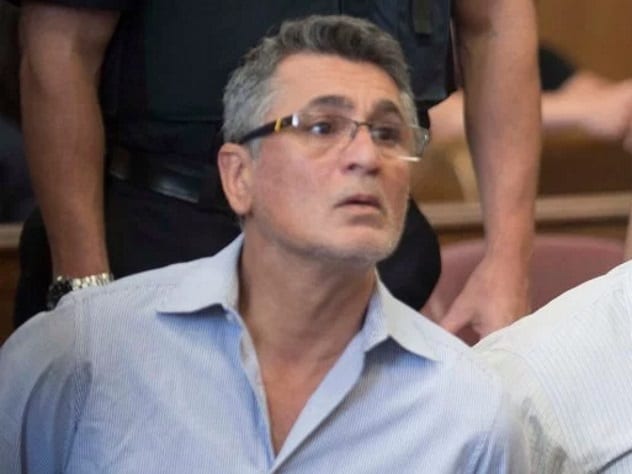 In 2014, Ephraim Vashovsky bought an apartment building in Harlem and immediately began to get rid of the tenants. He offered the families a buyout, and they all took the money except one, a family of seven which had lived in the top-floor apartment for 14 years. Vashovsky decided to renovate the apartment anyway. He submitted falsified documents that claimed the building was unoccupied, and he hired workers to gut the apartment.
His employees began to tear the building apart, an act which turned it into a "death trap."[5] They tore up floors, leaving gaping holes. They removed structural walls, which nearly caused the roof to collapse, and they blocked the fire escape.
Vashovsky turned off the heat during the winter, and temperatures dropped as low as minus 23 degrees Celsius (–10 °F). The water froze in the apartment's toilet, and the family was forced to use the bathrooms at local restaurants. The family's five children—aged one to 12—had to sleep in their church to avoid freezing to death.
The city inspected the building and discovered the unsafe conditions. The family was forced to move, and they were provided temporary housing by the Red Cross. Vashovsky ultimately pleaded guilty to reckless endangerment and endangering the welfare of a child. He was sentenced to 20 days of community service, and he agreed to forfeit $350,000.
5

Graig And Derek Brown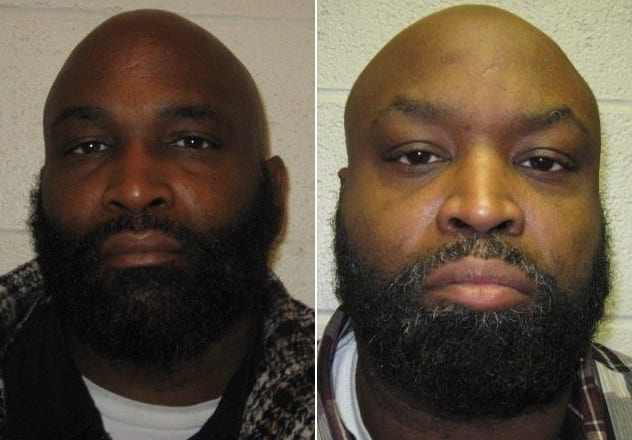 After Brianna Bowers's son tested positive for lead poisoning in 2013, Cleveland public health officials contacted the Brown brothers and told them that the apartment had to be inspected. Derek Brown (right above) responded by calling Bowers and said that he was going to kick her door in and mess her up. Instead, he shut off her electricity, changed the locks before she could move out, and kept her stove, refrigerator, television, and baby photos.
Bowers was not the only tenant who was harassed by the Browns. Graig and Derek Brown would often rent to single women and single mothers because they were easier to control and intimidate.[6] They frequently locked them out of their homes with nails or superglue; threatened them; broke into their units to steal clothes, toys, and family treasures; cut their electric lines; and turned their water off.
The brothers managed to avoid repercussions for years, although they racked up millions of dollars in court judgements and thousands of dollars in delinquent property taxes and liens. Warrants were repeatedly filed against the two men after they failed to appear for court hearings. The Browns used aliases and various company names and addresses to avoid prosecution.
Graig Brown was finally jailed after he physically assaulted a tenant. He had threatened her and struck her in the back with a wooden bat before running down the driveway with the home's electric meter. In 2018, Graig was sentenced to six months in prison, 500 hours of work service, and five years of probation. He also had to get his homes inspected and get on payment plans for the fines and taxes he owed.
4

Lawrence J. Myers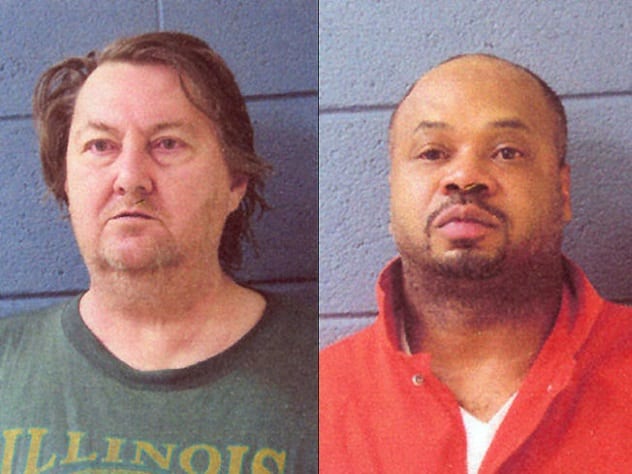 Lawrence Myers (left above) was having difficulty paying the mortgage on his Chicago apartment building, and he decided to cash in on his $250,000 insurance policy. He hired his maintenance man, Marion Andre Comier, to burn down the building.
Comier (right above) mixed gasoline and oil to hide the smell, and at 6:30 AM on Valentine's Day 2010, he started a fire on a couch in an empty unit on the first floor. The fire spread quickly, and it blocked the only staircase to the second floor. Seven of the building's occupants died from carbon monoxide poisoning—the victims were aged three days to 20 years.[7]
Witnesses overheard Myers and Comier discussing the fire, and they contacted the police. Authorities placed recording devices on one of the witnesses, which recorded the duo talking about what they had done. A jury only took 90 minutes to convict Myers of seven counts of murder, and he was sentenced to life in prison without parole in 2014. The judge presiding over the case said she would have sentenced Myers to death if Illinois still had the death penalty.
3

Aaron And Joel Israel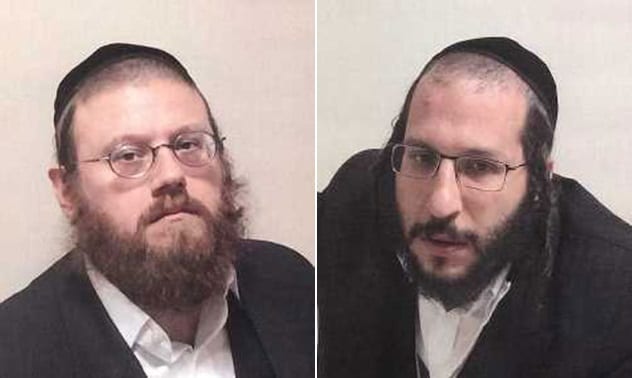 Amrom (aka Aaron, left above) and Joel Israel owned apartment buildings in Brooklyn, and they wanted to replace their rent-controlled tenants with residents who could pay more money. The renters would not leave, so the brothers hired people to harass their tenants. Between 2010 and 2014, the Israels' thugs patrolled the buildings' halls with pit bulls, baseball bats, and sledgehammers, and they invited random people to use drugs in common areas.
The Israels sent letters to two tenants requesting access to their apartments to make repairs. A worker arrived the next morning armed with a sledgehammer and an electric saw, and he spent hours destroying the kitchens and the bathrooms. When he finished, the tenants could see the building's basement through the remnants of their kitchen floor.
The Israels realized that they could not force the tenants to move, so they paid someone for information about how to damage a structure so that the city would order the tenants to vacate. Soon, the buildings' utilities were vandalized, and the city ordered all tenants to move out.
The Tenant Protection Unit became suspicious of the brothers, subpoenaed their records, and sent the case to the district attorney. The brothers pleaded guilty to engaging in a scheme to defraud as well as three counts of unlawful eviction. They were sentenced to five years' probation and 500 hours of community service. They also had to pay nearly $250,000 to eight tenants in sums ranging from about $12,000 to $68,000.[8]
2

Thomas Daley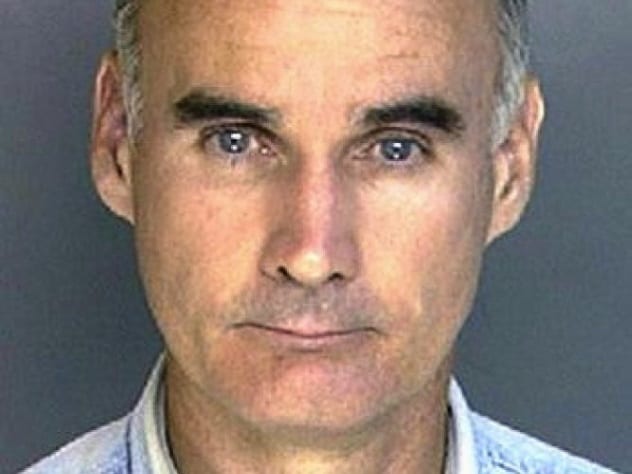 In 2008, one of Thomas Daley's tenants asked her boyfriend to change a light bulb in her bathroom, and he discovered a small video camera hardwired into the wall. They called the police, who found another camera in her bedroom.
Police opened an investigation, and they discovered that Daley, who primarily rented to single women, had 32 more cameras throughout his Norristown, Pennsylvania, apartments. Cameras, some with audio capability, were hidden behind screws in bedroom ceiling fans, behind pinholes in walls, behind faucets in bathtubs, and behind doorbell chimes.[9] Some of the cameras were turned on when a tenant turned on the lights; others Daley could control at will.
Daley ultimately admitted to videotaping 34 tenants over a 20-year span, and he was sentenced to four to ten years in prison. He was also ordered to pay more than $1.5 million to the 17 tenants he'd secretly spied on. He was forced to sell his apartments to pay the fines.
1

Steven Croman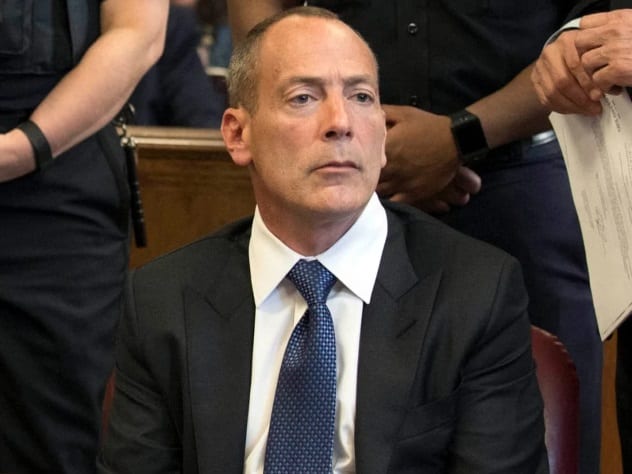 Steven Croman spent decades buying and flipping rent-controlled Manhattan apartment buildings. Croman would buy the buildings cheap, and he would have his employees remove the apartments' occupants. Croman's employees referred to the tenants as "targets," and they competed to push out the most. The employees received a bonus for each tenant they forced out.
If his tenants refused to move, Croman resorted to harassment. He turned their buildings into hazardous construction sites, avoided making repairs, and cut off heat, electricity, and hot water. His companies repeatedly filed baseless lawsuits against tenants. One tenant was brought to court 11 times, even though she was not behind on the rent; another tenant racked up $240,000 in legal fees.
If tenants still refused to leave, Croman would use his "secret weapon": Anthony Falconite, a retired police officer. Falconite would pose as a repairman, a building manager, a deliveryman, or an inspector to get into people's apartments. Once inside, he would accuse tenants of illegally occupying the units, demand their identification, and take their photographs without permission. Then he would stalk them, confronting them at work and even following them out of state.
After his tenants were removed, Croman routinely ignored construction laws and performed work without permits more than 175 times. Croman's shoddy workmanship and his bogus paperwork drew the attention of officials, and he was charged with grand larceny and tax fraud. In 2017, he pleaded guilty and was ordered to pay a $5 million tax settlement and $8 million to his former tenants. Croman was also sentenced to one year in jail.[10]