Top 10 Ways To Get Banned From A Disney Or Universal Theme Park
When it comes to theme parks, they don't come any bigger or more prestigious than the ones owned by Disney and Universal. Both companies have properties around the world. In 2019 alone, over 200 million people visited either a Disney or Universal resort!
But here's a question: How do you get permanently banned from one of their theme parks? Let's look at 10 examples. That way, you can learn from other people's mistakes . . . we hope.
10 Bizarre Theme Parks From Around the World
10

Filming Backstage

[embedded content]

Walt Disney World in Orlando, Florida, covers approximately 27,000 acres of land. In 2013, vlogger Adam the Woo was banned from the entire property.

The reason?

Disney is incredibly protective of its brand. They pride themselves on their appearance. People are welcome to take photographs and videos of anything that's "onstage" (which are things intended to be seen by the public).

However, they take exception if people capture images of things that are designated to be "backstage." Disney felt that several of Adam the Woo's videos showed places deemed to be "backstage," so they banned him for life.

Speaking in a vlog just after being banned, Adam said: "I've done some kind of unusual things that Disney did not agree with . . . but nothing in my opinion that would be labeled as wrong."

Luckily, the story does have a happy ending. After fans petitioned for the ban to be lifted and lawyers challenged the initial banning decision, Adam was allowed to return in 2015.[1]
9

Misadventure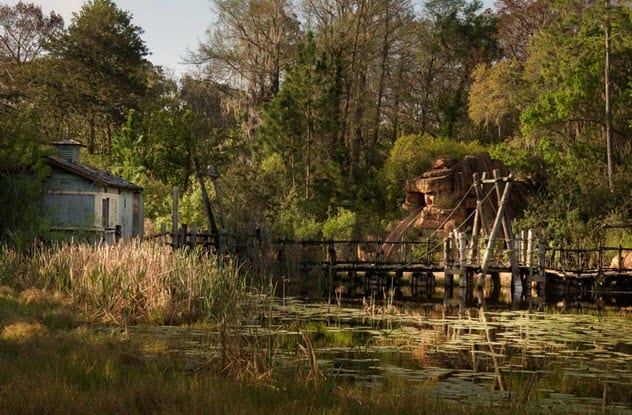 In addition to its amazing theme parks, Walt Disney World is home to two water parks: Blizzard Beach and Typhoon Lagoon. But did you know that there was once a third?
River Country water park was located on Discovery Island, a large patch of land that sat in the middle of a lake not far from The Magic Kingdom. River Country closed in 1999 and has been abandoned ever since.
But this didn't stop photographer Shane Perez from swimming the short distance across the alligator-infested water to the overgrown island in 2009. He even documented the whole escapade on his personal blog![2]
When Disney became aware of his activities, Perez received a lifetime ban from Walt Disney World. Oops!
8

Using Flags, Signs, Or Banners

[embedded content]

Theme parks around the world take safety very seriously, none more so than Disney. In 2018, a man named Dion Cini was permanently banned from all Walt Disney World properties for repeatedly waving large signs while riding various attractions. He flashed a sign saying "Trump 2020" on Splash Mountain and another saying "Keep America Great" on Expedition Everest.[3]

These types of items could injure other guests. Despite repeated warnings, however, Cini refused to stop waving his signs. Disney commented that the banning was not a political issue. Rather, it had to do with Cini's unwillingness to follow the rules.
7

Being Drunk And Disorderly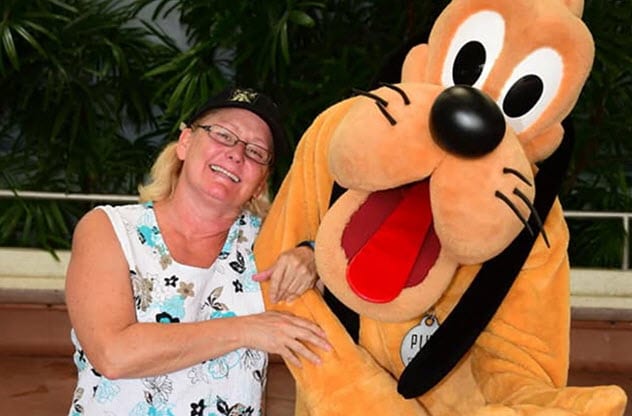 Many people love a good drink every now and then, but some individuals overdo it. Take Disney enthusiast Ellen McMillion, for example. At 53 years old, she was given a lifelong ban from all Disney World properties for being drunk and disorderly at one of the theme parks.
When confronted by police at Disney's Hollywood Studios for slapping a taxi driver in the parking lot, McMillion began swearing loudly, demanding a cigarette, and kicking the officers.[4] In addition to a hangover, she ended up with a lifetime ban from Disney. Speaking to Fox News about the incident, a Disney spokesperson said, "We don't tolerate unsafe behavior."
6

Fighting

[embedded content]

We're going to hop over to Disneyland in Anaheim, California, for this mishap. Two families were banned from the Disneyland theme park for engaging in a fistfight at Toontown in front of many families and their kids.

The altercation erupted when one man spat in another man's face outside Goofy's Playhouse. Before long, fists were thrown. According to some reports, one woman may have been left unconscious for a short time.

Smartphone footage of the ugly brawl made its way onto the Internet. The two families involved were quickly ejected from the park and ordered never to return.[5]

10 Strange Facts About Disney Parks
5

Assaulting The Employees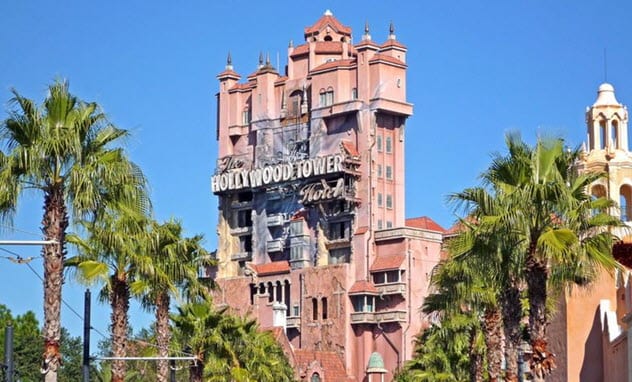 No one likes waiting in long lines while the burning sun is beating down on you. But it's all part of a trip to Disney. You know that there are going to be queues! Luckily, a FastPass allows you to make a reservation and return at a set time.
However, in 2019, one unnamed woman tried to get into the Tower of Terror at Disney's Hollywood Studios via the FastPass entrance. When she was told that there was no reservation for her, she began shouting and swearing at the cast member before punching her in the face.[6]
Security was called. Although the poor cast member decided against pressing charges, the unnamed woman did receive a lifetime ban from Disney as a result of the assault.
4

Making Inappropriate Comments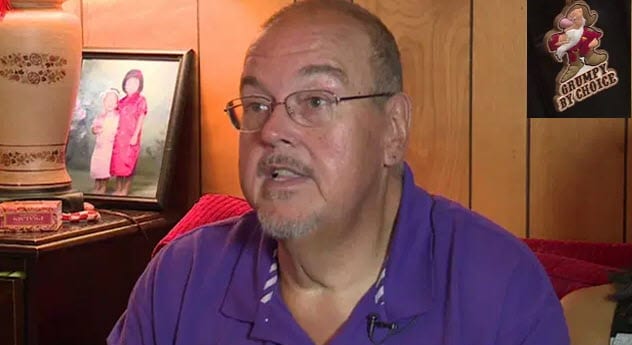 As mentioned earlier, no one likes to wait, especially at Disney. But when it happens, it's best that you don't start making inappropriate jokes. Disney fan David Swindler found that out the hard way in 2015.
As he grew increasingly impatient with the "slow" employees working at Disney's Pop Century Resort, Swindler remarked that he could have built a meth lab in his room in the time it took for him to be served. This inappropriate comment resulted in his hotel room being raided by the police in the middle of the night and his family being ejected from the property.
Commenting on the subject to local news channel WFTV, Swindler said, "Quite frankly, I'm a little miffed at the people who overreacted to this that work for Disney. Hopefully, somebody in the higher-up system will go, 'This is not what Disney is about.' "[7]
Luckily, only David Swindler received a permanent ban. His family is free to return.
3

Underage Drinking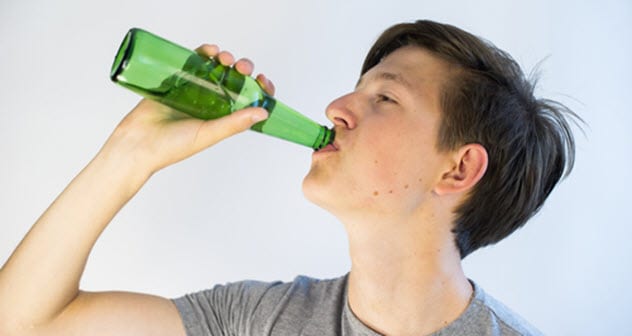 Universal Orlando is considered to be more of an adult-oriented or grown-up theme park destination. Every year, the resorts host Halloween Horror Nights, an interactive and terrifying night of scares. This draws in big crowds that like to have a good time and maybe even a few drinks.
However, just like Disney, Universal is strict when enforcing the rules about consuming alcohol. Over the years, Universal security has ejected hundreds of people from the park for consuming alcohol when they are underage. But this is more than just a stern warning and a slap on the wrists for those who are caught. They will likely receive a permanent ban from all Universal properties, too.[8]
2

Being Racist
A group of four tourists attending Universal Orlando's Passholder Appreciation Day were permanently kicked out of the park in 2019 for making racist gestures while riding the Revenge of the Mummy roller coaster. The group was photographed on the thrill ride while giving Nazi salutes and holding up white supremacy signs.
The image made its way onto the Internet before eventually coming to the attention of Universal executives. The culprits were quickly tracked down and issued lifelong bans from the Universal Orlando resort.
In a statement after the incident, Universal said, "Hate has no place here—and we have no tolerance for any display of hatred within our destination. [ . . . ] Any guest using hate speech or displaying hate symbols will be immediately removed from our destination and not allowed to return."[9]
1

Trespassing

[embedded content]

Not only did vlogger Adam the Woo find himself banned from Walt Disney World in 2013, but in 2017, he also received an indefinite ban from Universal Orlando. Adam filmed several videos in 2012 in which he ventured into abandoned and closed-off buildings (including the Nickelodeon Studios) located on the Universal property.[10]

He was collared during the opening celebrations of the Race Through New York Starring Jimmy Fallon ride and escorted from the property by security. While the ban still stands in Florida, Adam the Woo is free to visit Universal Studios Hollywood in his home state of California.

10 Ways Disney Parks Hide Things Right In Front Of You

About The Author: Josh is a freelance writer from Barnsley in the UK!

? Write For Listverse And Earn $100! Here's How . . .