Top 10 Unscrupulous And Crazed Mailmen
There are countless reports of compassionate mailmen who have gone above and beyond the call of duty, helping residents in their time of need. Be it a kind gesture, a listening ear, or saving someone's life while on the job, such stories echo the essence of what it means to be a good person.
The following ten mail carriers, however, displayed the complete opposite of quintessential exemplary morality. "Exemplary criminality" might be a better descriptor. From the bizarre to the downright insane, these mailmen will bring about a desire to have your mail delivered to a post office box.
10

Drunk On The Job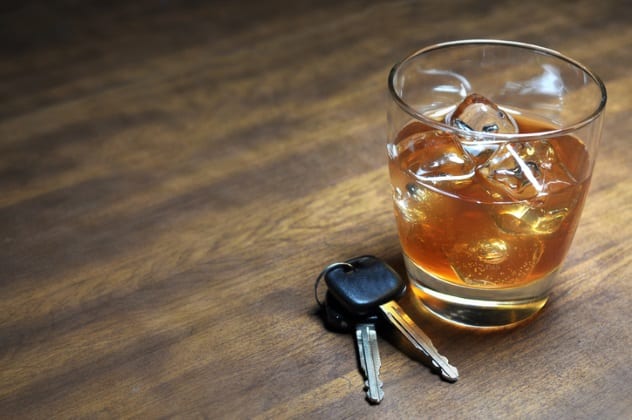 You know there's a problem when you need a stiff drink, aka an eye-opener, in the morning. Even more worrisome is carrying on with your day when one of your main duties is driving a vehicle. Sadly enough, there have been numerous cases throughout the years of mailmen boozing on the job. In Brookings, South Dakota, in 2013, a 33-year-old postman was busted for open liquor containers in his mail truck, followed by the failure of a field sobriety test.
In 2017, Mitchell Molitor, 55, was sentenced to one year in prison after his third DUI arrest. Thankfully, no one was harmed in Molitor's case due to vigilant Louisiana locals who confiscated his keys after watching him collapse in the front yard of a home.
As for 29-year-old Kevin Michael Crocilla, he was taken into custody in 2009, after he passed out behind the wheel. The Florida man had drunk wine all night and topped it off in the morning by drinking a refreshing bottle of mouthwash, leading to a spectacular .264 on a Breathalyzer test.
If boozing in the early hours is your thing, you may want to consider working for the US Postal Service in East Hempfield Township, Pennsylvania. In 2014, James E. Avers, 34, was arrested a second time for drunk driving. Luckily for Avers, his boss was quite forgiving and hired a chauffeur to drive his work truck for him until he received his license back.[1]
9

Odd Sense Of Humor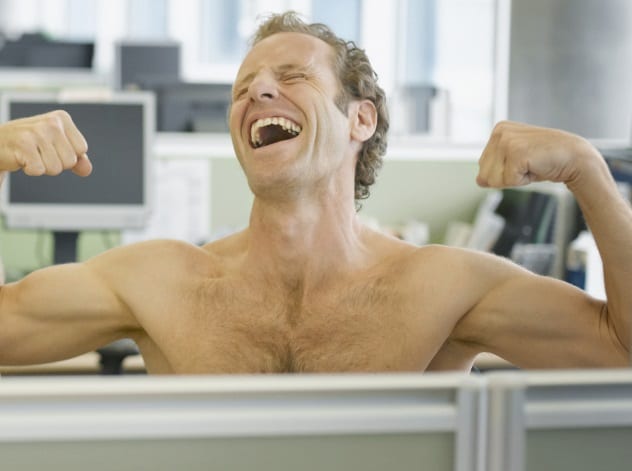 In 2008, the ogling eyes of baffled residents in Lacey, Washington, had become the norm for Dean Peterson, who was on a crusade to feel as free and comfortable as possible. The 183-centimeter-tall (6′), 114-kilogram (250 lb) mailman challenged the strictly regulated uniforms by taking to the streets in a kilt, claiming that "they don't confine the legs or cramp the male genitals the way that trousers or shorts do." In spite of locals thinking Peterson to be "crazy," he was not alone in the fight. Paul Lunde of Salem, Oregon, evidently both "offended" the public and was accused by coworkers of cross-dressing. Speaking on the subject, Lunde remarked, "I say, show me a picture of Jesus in slacks, and I'll consider it."
Though Peterson and Lunde's intentions may have been quite innocent, it's understandable how one may be repulsed. Such was the case in 2010 for a 21-year-old Milwaukee law clerk who "seemed to be stressed out" one afternoon at the office. Fortunately for her, 52-year-old David A. Goodman took notice of the woman's tension while making a delivery. In an attempt to "cheer up the woman and make her laugh," "Mailman Dave" stripped naked in the law firm's hallway before reentering the office in the buff. Clearly, the carrier with a heart of gold misjudged the lady's sense of humor; he was arrested a short time later and cited for lewd and lascivious behavior.[2]
8

Pimp Of The Year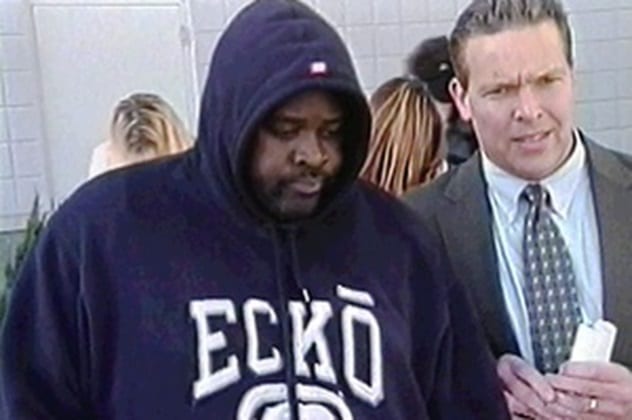 By all appearances, Matthew Thompkins was your basic "mild-mannered" Bronx mailman during the day, but by nightfall, he was known as "Knowledge." The 191-centimeter (6'3″), 159-kilogram (350 lb) postman would cruise the streets of New York after dark in his flashy white Hummer, recruiting prostitutes as young as 13. Over a decade, his pimp empire afforded Thompkins—also known as "Daddy" to his hookers—homes and apartments in the Bronx, Manhattan, Yonkers, South Jersey, and Las Vegas. His most prized possession, however, was a 1.2-meter (4 ft) "Pimp of the Year" statue he received at a Washington, DC, pimp convention, the "Player's Ball." His stable of seven to eight girls reportedly brought in as much as $50,000 in a weekend, and the more his territory grew, the less cautious Thompkins became.
His ego ultimately got the best of him in 2005, when he gave an interview to a Florida magazine in which he bragged about his "pimptuition." This led to an FBI investigation in which six other members of Daddy's ring were arrested. Not surprisingly, Thompkins's pimping partner, Demetrius "Booby" Lemus, cooperated with authorities, leading to the arrest of the 38-year-old Pimp of the Year.[3]
In March 2007, Thompkins was sentenced to 23 years in federal prison after pleading guilty to conspiracy to transport minors to engage in prostitution as well as money laundering. As for his once-trusted pimp ally, "Booby" was handed an eight-year sentence for his role in the operation.
7

The Porch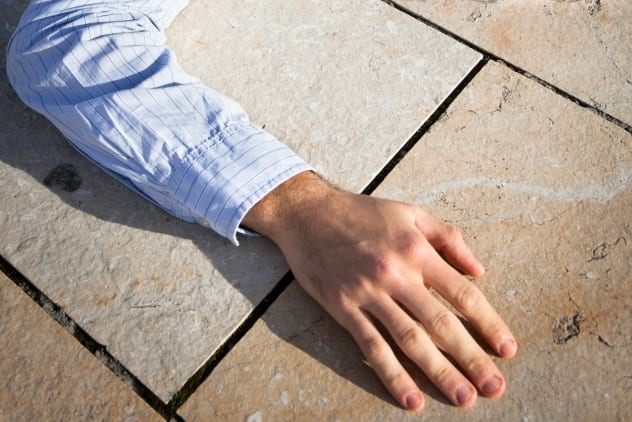 In 2012, while delivering mail to the front door of a Denver residence, an unidentified carrier stepped over a morbid Halloween decoration before continuing on his daily route. It was two days after Halloween, and the neighborhood was strewn with reminders of the ghoulish holiday. The only problem that was the carrier had stepped over the dead body of 46-year-old Dale Porch, who had collapsed on his porch (no pun intended) after returning from an overnight shift. "My brother-in-law walked up these steps, got to this step here and collapsed," said Kimberly Cordova as she pointed to the mailbox just a few feet away.
According to the US Postal Service, upon learning that the "dummy" was actually a corpse, the carrier became distraught. Nonetheless, the family immediately placed blame on their longtime mailman, claiming that had he reported seeing the body, Mr. Porch might have survived. "So in between 9 a.m. and noon when they found him, the mailman came, left the mail and just went on his merry way," said Cordova. Fortunately for the carrier—and perhaps the incensed bereaved—he was moved to a different route.[4]
6

Breaking And Entering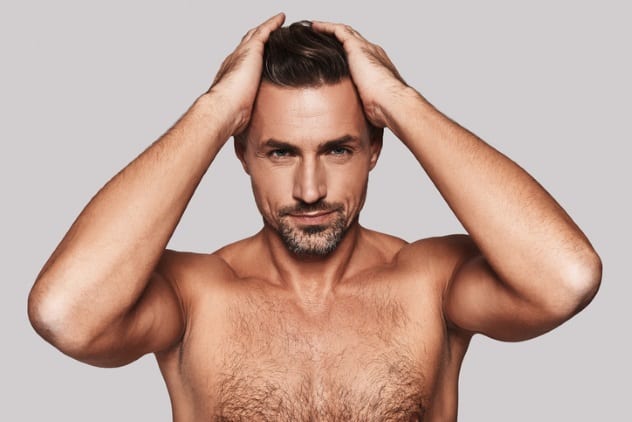 When a Pennsylvania mailman asked to use a woman's apartment bathroom in October 2018, she kindly obliged, given that his face was familiar. James A. Gonzales had been the local mail carrier for the past 14 years and was known throughout the Coopersburg neighborhood. Nevertheless, nothing would prepare the unidentified woman the unsightly scene when Gonzales emerged from the bathroom completely naked while still holding his mailbag. As she hastily made her way to the front door of her apartment, Gonzales, 45, calmly dressed and left the horrified woman unharmed.
As bizarre as that incident is, it's reminiscent of a similar case in August 2018 when a postal worker in Bristol, Rhode Island, broke into an elderly woman's home and exposed himself. Remaining calm while clutching her cane for protection, MJ Flatley recalled, "I said get out of my house. I said I lived here a long time, I know all of my neighbors and I said additionally, my brother's a cop, my father was a cop, my grandfather was a cop." The nude postman, Eric Shea, was later arrested on charges of breaking and entering and simple assault. In spite of this, Shea remained employed at the Bristol Post Office on the condition that he was not allowed to interact with customers.[5]
5

Feces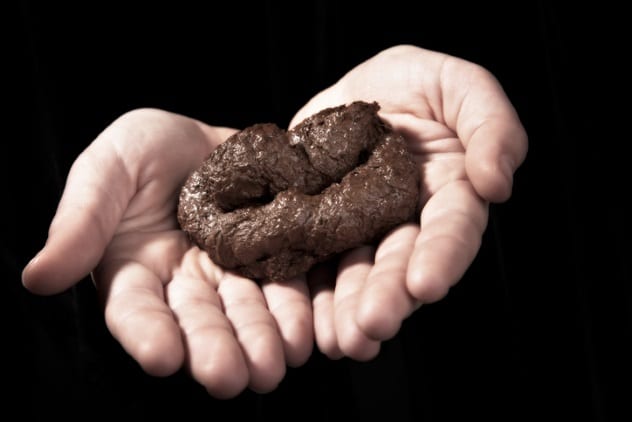 "When you gotta go, you gotta go." Such was the case for a Portland, Oregon, mailman who chose to release his bowels while on his route in 2011. During the defecator's special delivery, nosy neighbor Don Derfler grabbed his camera and captured the postman relieving himself in the yard. He stated, "We trust people like the postal service and meter readers and people of that nature. To come on to our property and to defecate—it's just wrong." Defler sent the pictures to the post office, resulting in the mailman's suspension for an unspecified period of time.
As grotesque as that may be, nothing compares to the likes of Paul Andrew Kausalik. Also in 2011, 61-year-old Kausalik of Durango, Colorado, was arrested on suspicion of drunk driving. While detained at the police station, Kausalik—a 31-year veteran of the US Postal Service—asked to use the restroom. When the inebriated postman reemerged, he calmly walked toward the arresting officer, took a deep breath, and spit a mouthful of feces on the officer's face. The malodorous prankster was promptly restrained and transferred to the La Plata County Jail and booked on felony assault of a police officer, criminal mischief, and driving under the influence.[6]
4

A Special Delivery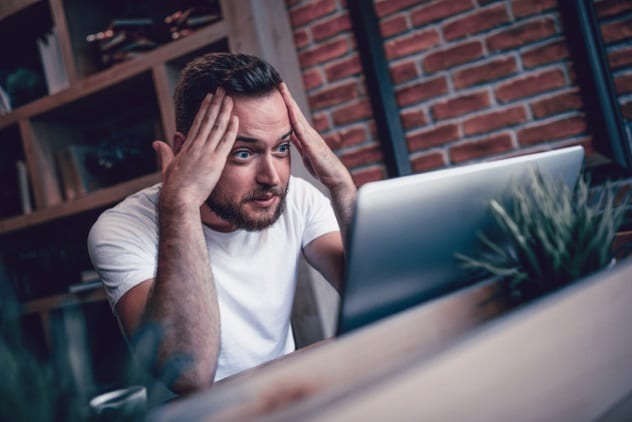 In 2017, a man living in Northern Ireland noticed an unusual "puddle" below his mailbox, which was built into the front door of his residence. As the puddles became more abundant over time, the Irish gent installed a CCTV camera above his door. It captured the unthinkable: His postman, 52-year-old David Cambin, was taking time out of his route to make passionate love into the opening of the mailbox.
Following his arrest, Cambin, who expressed "enormous shame and guilt," could offer no explanation to the police other than describing his lubricious rendezvous as "spontaneous." Thankfully, Cambin was suspended from work, only to resign a short time later. After pleading guilty to three counts, including damage to the door and floor, he was ordered to pay $620 in compensation to the homeowner. In addition, Cambin was placed on 12 months' probation and ordered to complete 100 hours of community service. As a result of the embarrassing incident, Cambin could spend some quality time with his wife while enjoying a tasteful Guinness or two (or 20).[7]
3

Man's Best Friend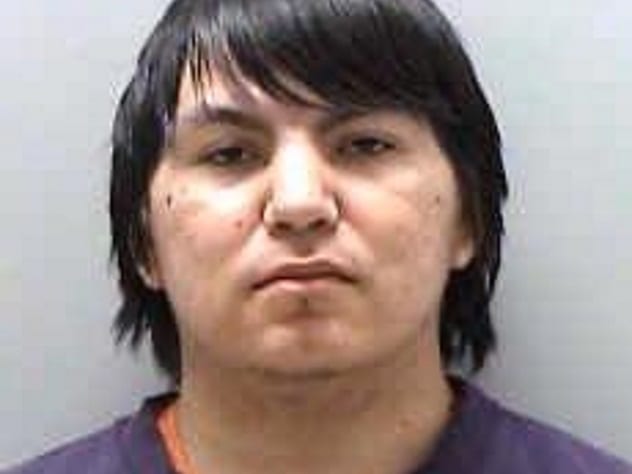 Just like the devilish romantic we saw previously, love was in the air yet again for a Minnesota letter carrier. In 2017, Brian Louis George L. Chapman (yes, that's his name) was dropping off a package when he had the urge to break into a customer's garage. Upon the homeowner noticing the break-in, the Polk County man reviewed his surveillance camera, only to discover that his dog had been raped by the postal Romeo. Following a deputy reviewing the unappetizing footage, Chapman, 21, was promptly arrested and charged with one count of second-degree burglary and, of course, one count of bestiality.
In exchange for pleading guilty, all charges against Chapman were dismissed, provided that he abides by the following stipulations: complete 40 hours of community service, complete supervised probation that will last for ten years, and have absolutely no contact with the homeowner as well as the violated dog. It has yet to be seen whether or not Chapman will be able to control his unsettling appetite for furry canines.[8]
2

Pepper Spray, Rocks, And Bullets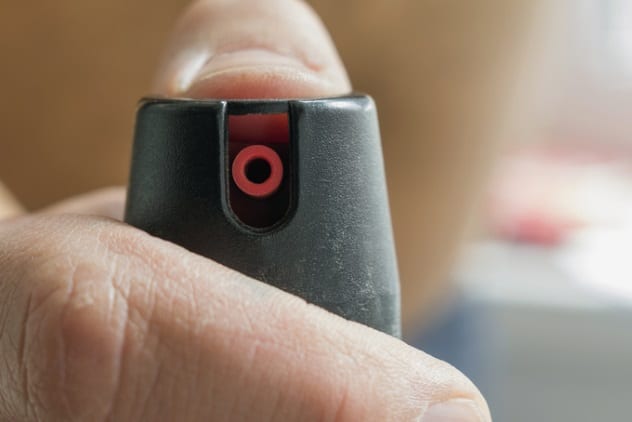 There is no doubting that there are a high number of dog attacks on postal workers, and quite often, their injuries are debilitating. Even so, the following five men took their disdain for canines to a whole new level. Case in point, a San Diego mailman was caught pepper spraying a poodle for no apparent reason in 2019. After surveillance footage was reviewed, it came to light that the small dog had been sprayed on at least 11 different occasions. A similar incident occurred in Baytown, Texas, in 2019, when Razaq Ali-Balogun was charged for pepper spraying a miniature beagle from behind a double fence barrier.
In Kenton Hills, Kentucky, in 2012, an elderly man watched as his three-year-old Golden Retriever Nala was repeatedly run over by a postal worker's mail truck. At one point, the family dog became stuck, prompting the mailman to rock the vehicle back and forth until the tire finally spun free. Afterward, he drove up the street and "went about his business like nothing happened."[9] If that's not stomach-churning enough, in 2014, a Fort Worth letter carrier admitted to caving in a five-year-old Yorkshire terrier's skull with a rock. When the dog's owner heard his terrier yelping, he asked the man what he had done, to which he replied, "I got me one."
Last but not least, in 1990, Floyd Bertran Sterling of San Fernando was ordered to seek psychological counseling and sentenced to six months in the county jail for shooting a two-year-old mixed German Shepard to death. According to court records, Sterling, 34, shot the dog just as the owner was handing him a bottle of vodka as a Christmas present. Sterling claimed that the dog attacked him, but the autopsy showed that Skippy had been shot while running away from the postman. The two-year-old mix was buried the day after Christmas at a pet cemetery in Calabasas. The US Postal Service helped to pay for the burial.
1

Notorious Criminals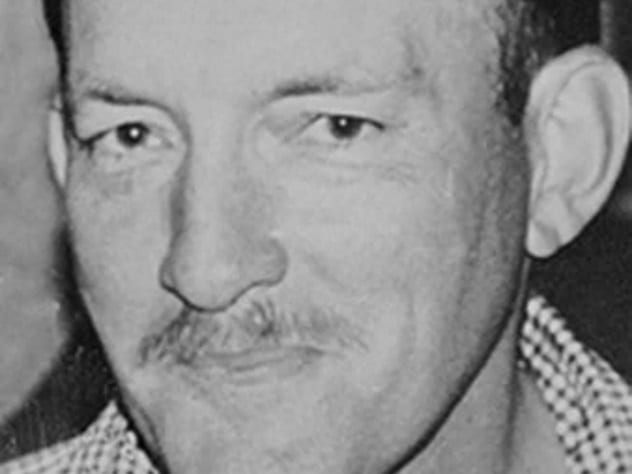 The vast array of devious characters we have seen pale in comparison to the following savages. In fact, some of America's highest-profile murderers have at one time worked as your neighborhood mailman. For example, Stephen Paddock, the mysterious gambler responsible for the horrific mass shooting in Las Vegas on October 1, 2017, which left 58 dead worked as a letter carrier for two years in the 1970s.
As did Robert Shulman, the New York serial killer convicted of murdering five prostitutes between 1991 and 1996. Shulman—who would dismember his victims and dispose of them throughout Long Island—fortunately died in prison in April 2006.
Perhaps the most notorious mailman of all is Patrick Henry Sherrill (pictured above), whose murders on August 20, 1986, spawned the American phrase "going postal." After receiving numerous complaints as a letter carrier in Edmond, Oklahoma, the disgruntled mailman opened fire on his coworkers. Those not fortunate enough to flee out the back of the post office took cover under tables and in cubicles as Sherrill bolted the doors shut.
More than an hour after the killings began, a SWAT team finally stormed the building. In the end, Sherrill had killed 14 people before taking the coward's way out and shooting himself in the head. The killings had happened in under 15 minutes. At the time, it was the third-worst mass murder in US history.[10]