Top 10 Live Music Mess-Ups, Falls, And Fails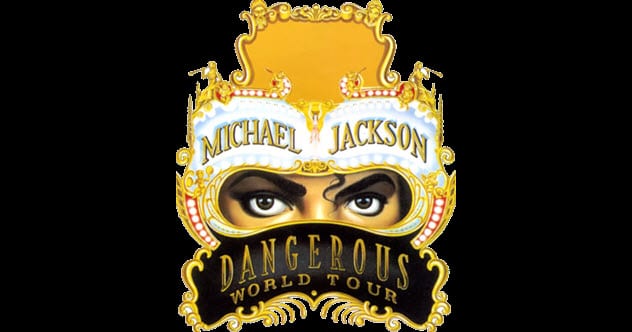 Everyone loves going to a concert. There is a certain thrill to seeing your favorite artist live and up close in front of your very eyes. Even in the biggest of stadiums, you can feel completely at home surrounded by people who share a love and appreciation for something.
But what happens when gigs go wrong? It can be an embarrassment for the artist, a shock for the audience, and an absolute gift for social media. Here, we're going to discuss the top 10 live music mess-ups, falls, and fails!
10

Michael Jackson
Oslo (July 15, 1992)

[embedded content]

When it came to live shows, the king of pop was known for his energetic stage presence and complex dance routines. Unfortunately, such an active stage show means that a live vocal isn't always going to sound the best. That's why MJ employed the use of playback—where he would lip-synch to a prerecorded vocal. This is all well and good . . . until it's not.

During his one and only night in Oslo, Michael started to lip-synch to his opening song, "Jam," but found the playback vocal wasn't there. The crew had to hastily switch to Michael's somewhat wobbly and out-of-breath real live vocal until the playback issue was fixed a little further into the song.[1]
9

Justin Bieber
Glendale, Arizona (September 29, 2012)

[embedded content]

Love him or hate him, it can't be denied that Justin Bieber is a music sensation. Midway through a performance of "Out Of Town Girl" during the opening night of his tour, Bieber turned from the audience and doubled over before vomiting all over the stage.[2]

He rushed off while the backing dancers professionally continued on as if nothing was wrong. Sheepishly, Bieber returned a few moments later. After the show, he took to social media and blamed drinking too much milk before the concert for his unsettled stomach. Nice!
8

The Foo Fighters
Ullevi, Gothenburg (June 12, 2015)

[embedded content]

During a particularly enthusiastic rendition of "Monkey Wrench" with his band, The Foo Fighters, lead singer Dave Grohl made for the edge of the stage but tripped and stumbled forward, spectacularly nose-diving from the 2.4-meter-high (8 ft) platform. He tried to stand. But unfortunately, his leg was broken and he had to abandon the show.

Medics rushed in and put him on a stretcher. But before being whisked away from the stadium, Grohl said to the crowd, "I'm gonna go to the hospital, I'm gonna fix my leg, and then I'm gonna come back and we're gonna play for you again!"

He was carried to an ambulance to wild cheers and the audience chanting his name. Rock 'n' roll![3]
7

Paul McCartney
Quebec (July 20, 2008)

[embedded content]

Positioned two-thirds of the way into the ex-Beatle's mammoth live set, "Live and Let Die" was supposed to be a highlight of a concert containing over 30 songs. However, things didn't go quite as rehearsed one night in Canada!

Having obviously missed playing a note during a quiet section, McCartney looked to his drummer and took the wind out of the song's sails by audibly laughing during the final word of the lyric "makes you give in and cry, say live and let die."[4]

Seconds later—as if to compound this goof-up—the people in charge of the pyrotechnics also missed their cue, with the spectacular fireworks coming in several seconds late. Live and let d'oh!
6

Oasis
Toronto (September 7, 2008)

[embedded content]

Mistakes are not always the fault of the band, artist, or crew, as happened with Oasis while performing their smash hit song "Morning Glory" at Toronto's 2008 Virgin Festival. Midway through the song, a man ran up behind lead singer and guitarist Noel Gallagher and forcefully pushed him off the stage.[5]

Of course, the show was brought to a halt as security tackled the assailant and Gallagher limped into the wings. A few tense moments later, a band member came out and addressed the concerned audience: "Thank you for your patience. Just give us five minutes, and we'll be right back!"

Much to the delight of the fans, the concert soon resumed without further incident!
5

U2
Vancouver (May 14, 2015)

[embedded content]

We've all done that thing where we've tripped over something or walked into something when we're not looking where we're going. Well, a similar thing happened during U2's performance of their smash hit "I Still Haven't Found What I'm Looking For" in Vancouver.

It seemed The Edge was concentrating more on looking out over the expansive crowd than looking where he was going . . . and he stepped right off the edge of the stage. He fell several feet from the platform where he was quickly attended to by staff at the venue.

Luckily, this was the final song of the show. U2 lead singer Bono kept the crowd going and the energy up during the mishap as the rest of the band left the stage in the planned fashion.[6]
4

Metallica
Abu Dhabi (April 19, 2013)

[embedded content]

Performing in front of so many people puts a lot of pressure on an artist as Metallica's Kirk Hammett discovered while strumming the subdued intro to "Nothing Else Matters."

After hitting several bum notes, he stopped playing, stepped up to the microphone, and addressed the metal-loving audience: "My hands are really sweaty, and it's just really hard for me to play. So I'm going to do it one more time, okay?"[7]

The audience roared their approval, and he performed the intro flawlessly the second time around!
3

Pink
Nuremberg (July 15, 2010)

[embedded content]

Pink is renowned for her super energetic and gymnastic-filled live performances. The encore of her 2010 tour consisted of her being whirled around the venue on cables while performing "So What" like some sort of glamorously amazing musical pinata.

Unfortunately, she was not properly secured into her harness in Nuremberg and ended up being dragged off the stage and into the pit below. Clearly in pain and complaining that she couldn't feel anything in her back, Pink was rushed to the hospital for X-rays.

Luckily, she avoided any serious injuries.[8] She just had a few bruises to both her body and her ego!
2

Ed Sheeran
London (July 12, 2015)

[embedded content]

A huge draw to Ed Sheeran's live shows is that he is pretty much a one-man band. With the help of his loop pedal, he can do amazing things and sound so much bigger than just one man and his guitar.

But one evening while performing "You Need Me" in London, the loop pedal[9] went haywire and stopped working. Insisting that the pedal be quickly fixed by the crew so that he could re-perform the song, he told the audience, "We do have a curfew, but I'm not having this!"
1

Paul McCartney
London (July 13, 1985)

[embedded content]

This is possibly one of the most widely seen mess-ups in live music history! During his solo performance at Live Aid, Paul McCartney took to the stage to serenade Wembley Stadium (and approximately 1.5 billion people watching live around the world) with The Beatles' classic "Let It Be."

However, when McCartney started to sing, he found the microphone wasn't working.[10] It turns out that a technician for the band that played before McCartney had accidentally unplugged the mic, meaning that no one in the arena or at home could hear him.

It took over a minute, but the problem was identified and fixed. The very next day, McCartney went to a studio to rerecord the missing vocals for all subsequent broadcasts and releases.

So which of these was your favorite live mess-up? Have you seen musicians mess up, fall, or otherwise fail at any concerts you've attended? Be sure to let us know in the comments section below!

I am Josh Gill from Barnsley in the UK. I studied journalism and English literature/language at Coventry University before going on to work as a freelance writer. I love music, sci-fi movies, and dark humor. I also daily vlog on my YouTube channel JoshAndLaurensWanderWorks.