10 Uplifting Stories To Get You Through The Week (6/23/19)
End the week on a happy note with some of the more inspiring stories that happened over the last few days. If, in addition, you would like to read about bizarre and outlandish occurrences, check out the offbeat list right here.
This week, we look at several people who show us that age is just a number. A centenarian runner went home with two gold medals while a 10-year-old became the youngest person to scale El Capitan. In animal news, we look at the baby dugong the Internet fell in love with and examine the science behind "puppy dog eyes."
10

A Cleanup For The Record Books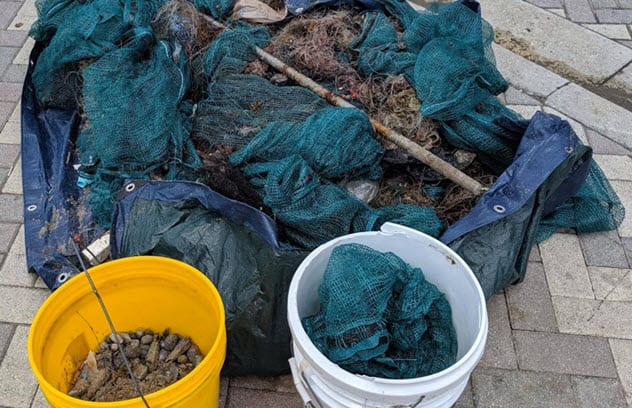 Last Saturday, 633 divers donned their wet suits at the Deerfield Beach International Fishing Pier in Florida and set a new Guinness World Record for largest group to conduct an underwater cleanup.
This was the 15th annual cleanup event organized by the Dixie Divers and Deerfield Beach Women's Club dive shop. It attracted international attention as people came all the way from Europe and South America to take part.
The area is a popular fishing spot, and divers found plenty of plastic, metal, fishing line, and other trash. The record-setting dive collected over 9,000 individual pieces of debris weighing around 1,450 kilograms (3,200 lb). The city of Deerfield Beach will help to dispose of and recycle all the debris.[1]
9

The Medi Teddy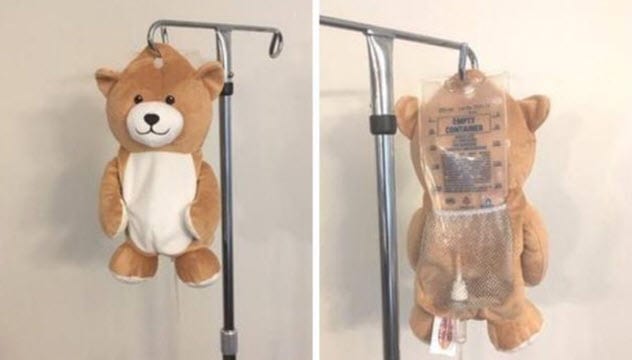 Last week, we learned about Alex Walker, a seven-year-old who wants to make hospitals less scary for kids by gifting them stuffed fluffy buddies. This time, we look at another enterprising young girl who came up with an innovative way to make hospital stays more kid-friendly. She created the Medi Teddy, a pouch that turns the IV bag into a cuddly teddy bear.
Ella Casano is 12 years old, and she is from Connecticut. She has idiopathic thrombocytopenic purpura (ITP) which means that she has to receive IV treatments every eight weeks. Understandably, getting frequent transfusions at an early age has made her apprehensive of the medical bag hanging from the cold metal pole. But Ella found a way to make her IV bag less intimidating: She wrapped it in a stuffed animal pouch.[2]
The back of the pouch allows medical staff to check on the medication or blood being infused, but all the child sees is a teddy bear smiling back at them. Ella and her mother soon realized that other children would also enjoy the Medi Teddy, so they filed for a patent and are currently waiting on an application to turn Medi Teddy into a nonprofit organization.
They also launched a $5,000 fundraiser to make and deliver 500 animal pouches to children in hospitals. In just seven days, it raised almost four times that amount.
8

A Worthwhile Shopping Spree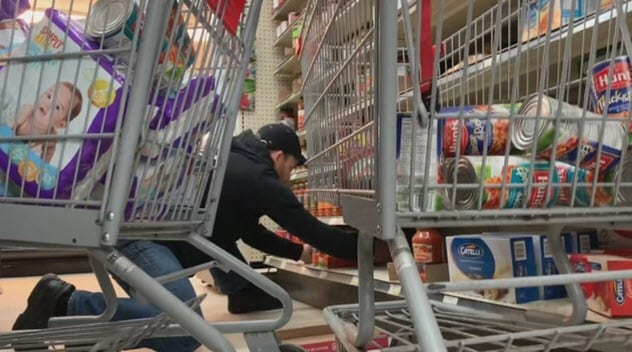 A Canadian couple used the supermarket shopping spree they won in a contest to stock up the pantries of the Calgary Food Bank.
Last Saturday, Chantal Leroux and Ryan Warren were at the Bragg Creek Foods grocery store, ready to fill up their shopping carts with as much food as they could. They had won a shopping spree, and according to the rules, they had 50 seconds to grab as many items as possible, up to $500.[3]
The couple decided to donate all their winnings to the local food bank. As someone who works in the social services sector, Leroux saw firsthand that it helps a lot of people. They came up with a plan to avoid wasting precious seconds. As Warren rushed through the aisles of the supermarket, he had his eyes on nonperishables and other in-demand items such as diapers.
In the end, Warren collected almost $600 worth of goods, but the company behind the contest agreed to donate the full amount. Moreover, the couple also raised an additional $1,500 from local companies which they donated to the food bank alongside the groceries.
7

Meet Marium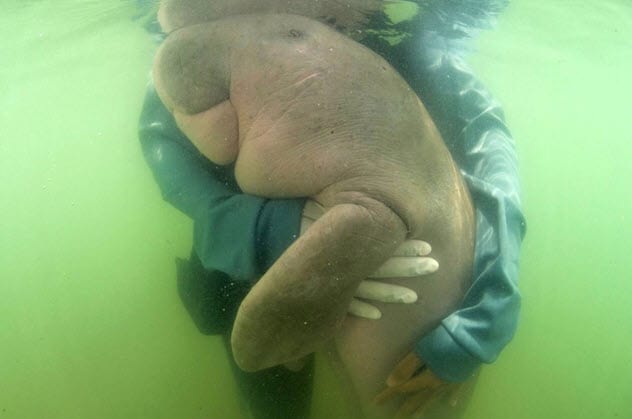 The latest Internet crush is Marium, a baby dugong currently in the care of Thai marine biologists. The five-month-old female became separated from her mother and got lost off the southern coast of Thailand.
The online world let out a collective "awww" after seeing images and videos of Marium receiving affection and nurturing from her carers. The young dugong was first spotted alone in April on a beach on Ko Poda Island. At first, wildlife officials tried to release Marium into a dugong habitat, but she didn't like it there and swam away.
At the moment, Marium lives near a different habitat, but she doesn't swim with the herd. Instead, she heads right toward the caretakers who feed her up to 15 times a day.[4]
It is clear from her behavior that the animal has formed a bond with humans, although she is also attracted to the underside of canoes. This is possibly due to their similar shapes to dugongs. There is hope that Marium will go back to being a wild dugong one day, but seeing as how she is part of a vulnerable species, the current focus is on her survival.
6

Birthday Bash For Beloved Regular

[embedded content]

A doughnut shop in West Covina, California, threw a surprise party for one of its most loyal customers, a World War II veteran celebrating his 99th birthday.

Thomas House said that Rainbow Donuts "became [his] home" after his wife passed away 10 years ago. In fact, he has turned into such a noted regular that he even has his own chair and his photo hanging on the wall. Therefore, it was only fitting for his friends and family to throw House a surprise birthday party in his favorite place in the world.[5]

The festivities also doubled as a going-away party for House. He will be moving to San Diego after a recent fall so that his family can take better care of him. However, the vet promised that he will return on his 100th birthday and that the coffee and doughnuts will be on him.
5

Don't Look At Me Like That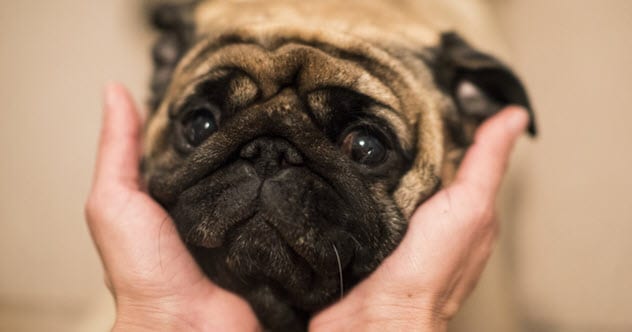 Researchers from the UK and US have confirmed that "puppy eyes" are real and that dogs evolved this expression to bond with humans.
According to a new study published in Proceedings of the National Academy of Sciences, dogs have a small facial muscle that allows them to make a particular face which prompts a "nurturing response" from humans.
Previous studies have shown that we are, indeed, attracted to "puppy eyes," most likely because they resemble the face of an infant which makes our caring instincts kick in. One study even suggested that the expression is primarily meant for humans because dogs mainly use it when people are around.
This new research proves that there is an anatomical change behind the face, one which dogs evolved over thousands of years after being domesticated from wolves. They acquired a new forehead muscle called the levator anguli oculi medialis (LAOM) which allows them to employ that doleful look they use to manipulate us into doing whatever they want.[6]
4

Boy vs. Leopard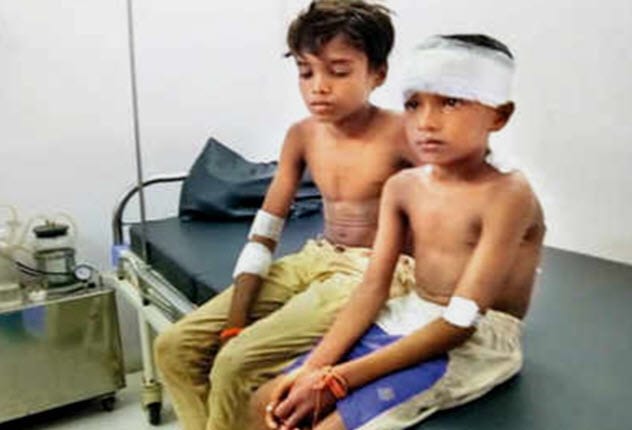 A teenager is being hailed as a hero in the Indian village of Karpatwadi in Thane district after going toe to toe with a leopard to save his young cousin.
Last Friday afternoon, 14-year-old Naresh Kaluram Bhala was out on his family farm with his cousin, Harshad, who is half his age. The two were foraging for blackberries when a leopard leaped out of the bushes. The predator initially attacked Naresh and knocked him to the ground, but the animal soon focused its attention on the smaller Harshad.
Undeterred, Naresh got back on his feet and started pelting the animal with rocks. He then charged at it with a stick, eventually forcing the leopard to let go of the grip he had on the child. The boys then raised the alarm, and their grandmother rushed in waving a sickle and chased the predator away. Harshad walked away with only a few minor injuries.[7]
3

The Best View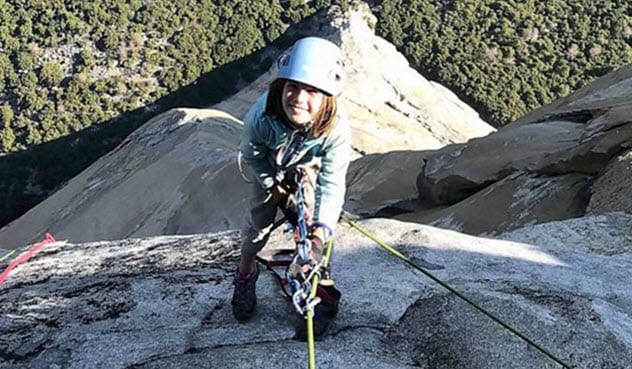 Photo credit: BBC
A 10-year-old girl named Selah Schneiter has become the youngest person ever to scale El Capitan in Yosemite National Park, California.
Once thought to be impossible to climb, El Capitan was first conquered in 1958. Since then, it has become one of the most popular climbs in the world. Its most famous route, known as "The Nose," is particularly favored by free climbers.
That is also the route that Selah completed in five days alongside her father, Mike Schneiter, and family friend Mark Regier. The path chosen by the trio was almost a 915-meter (3,000 ft) vertical rock formation and had 31 pitches which represent distinct sections of a climbing route.[8]
When Selah reached the top, she upheld a climbers' tradition of going up to a certain tree and tagging it. Then she broke down in "happy tears." Afterward, she instantly turned into a little kid again and wanted to explore everything there was to see on top of the granite monolith. The 10-year-old has already expressed her desire to climb El Capitan again.
2

Ear Today, Gone Tomorrow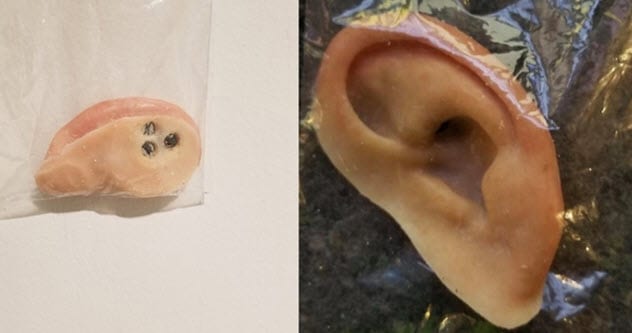 Florida police reunited a man with the prosthetic ear that he lost while on vacation in the Tampa Bay area.
Last Saturday, the "World's Strongest Man" competition took place on Anna Maria Island. After the event was over and everyone went home, a local found an ear in the sand. The organ wasn't real but rather an expensive prosthesis worth thousands of dollars. They turned it in to the Holmes Beach Police Department.
Authorities posted a picture of the ear online. Fortunately, the post was shared by thousands of people hoping that it would reach the right person and the strategy paid off.
In an update, Sergeant Brian Hall revealed that a woman from Beaufort, South Carolina, got in touch with them because the ear belonged to her husband. He went swimming and put the organ in his pocket, but it got swept away by a wave. Florida police mailed the ear to its rightful owner.[9]
1

Hurricane Coming Through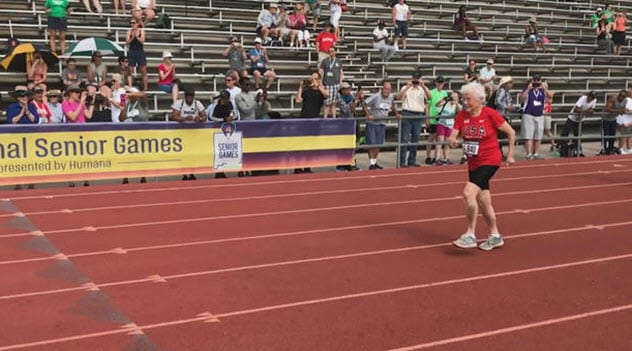 The 2019 National Senior Games are taking place this week in Albuquerque, New Mexico. At 103 years old, Julia "Hurricane" Hawkins set a new track and field record for oldest woman to compete on a US track.
Hawkins actually started her racing career when her age hit triple digits because she thought it would be "neat to run at 100 and do the 100-yard dash." In just a few short years, she garnered multiple accolades. By the time she was 102, she also set three world records, including the fastest time for the 100-meter dash in her age group.[10]
Not content with simply being the oldest athlete out there, "Hurricane" took home two gold medals for the 50- and 100-meter races at this year's event. She credits her training and conditioning to the gardening that she does back home in Louisiana.