10 Lesser-Known Sci-Fi Movies That Are Worth Your Time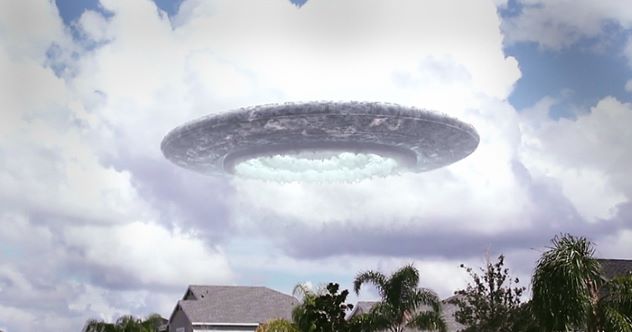 One of the best things about science fiction is how broad a genre it is. Sci-fi movies can be about the exploration of space and distant planets, aliens and monsters, time travel, advanced technology, alternate dimensions, and many more imaginative things. If you've seen all of the classic and most popular sci-fi movies, but you're still hungry for more, then this is the list for you.
Encompassing many of the sub-genres listed above, these hidden gems were all released within the ten-year span between 2011 and 2021. All of them score above 80% on Rotten Tomatoes but were box office bombs, indie films shown at festivals, or have been lost to the murky depths of streaming services. However, these 10 films all deserve wider recognition and are worth a few hours of your time.
Related: 10 Times We Thought We Had Found Proof Of Aliens
10

Prospect (2018)

Prospect is the low-budget feature-length debut of the writing and directing team of Zeek Earl and Chris Caldwell. Developed from a short film of the same name, Prospect follows a father (Jay Duplass) and his teenage daughter (Sophia Thatcher) searching for gemstones on an alien moon and encountering other prospectors (one of which is played by Pedro Pascal). The moon is blanketed by a toxic forest (like Endor from Star Wars but deadly), and the gems look like they come from the mind of David Lynch.

The characters are attempting to make a living on the fringes of their known universe, and this informs the look of the film. A Variety reviewer explains that the visual style "is the antithesis to your typical interstellar blockbuster, from 2001: A Space Odyssey to Passengers, where everything looks new and sleek, as if it were designed by the engineers at Apple." It feels analog, rather than digital, with spaceships, spacesuits, and weapons looking cobbled together. Earl and Caldwell are now creating a sci-fi TV series for Amazon with the same handmade retro feel.[1]
9

Attack the Block (2011)

Attack the Block was the writing and directorial debut of Joe Cornish, which stars John Boyega (before his role in Star Wars) and Jodie Whittaker (before her lead role in Doctor Who). The film is set on a council estate in South London and follows a teenage street gang as they defend themselves from an alien invasion. This setup means Attack the Block feels more original than a typical first contact with aliens story.

Den of Geek praises the great cast, the "interesting textual twist on the Amblin-style kids-team-up genre, and the smart use of class politics," as well as "how authentically London it feels." Despite being a box office flop, Attack the Block was well received by critics. Now, ten years after its initial release, a sequel has been announced, with both Cornish and Boyega returning. If this one passed you by in 2011, then now is the perfect time to catch up.[2]
8

Midnight Special (2016)

Midnight Special is a blend between a chase flick and a smart sci-fi film. Directed by Jeff Nichols, the movie focuses on a father (Michael Shannon) on the run from a religious cult and the FBI with his son (Jaeden Martell), who possesses supernatural abilities. While that sounds like it might be in the style of a flashy X-Men movie, Nichols manages to create a pervasive feeling of gritty reality. The film is a breath of fresh air in an oversaturated genre, but despite offering an alternative to mainstream superhero movies, it flopped.

While the premise of Midnight Special sounds like a crowd-pleaser, the ending is divisive. It constantly builds momentum, eventually leading up to the final act reveal (which won't be spoiled here). One reviewer explains that "after years of brain-numbing visual bombast from Hollywood, here is a sequence that restores your faith in the capacity of special effects to achieve real grace, strangeness, and beauty." This reveal might not be to everyone's taste, but it's worth finding out whether it's yours.[3]
7

See You Yesterday (2019)

See You Yesterday is based on a short film of the same name and is the feature-length debut of writer and director Stefon Bristol. The film is about two teenage science prodigies, C.J. (Eden Duncan-Smith) and Sebastian (Danté Crichlow), who invent time travel and then must use it to try and save C.J.'s murdered brother. The rules of time travel essentially follow the logic set out in Back to the Future (1985), and the debt owed to the '80s classic is even signaled by a cameo appearance from Michael J. Fox (in what was one of his last roles before he retired from acting).

Time travel stories often allow characters numerous do-overs, and See You Yesterday takes this idea and applies it as "a broad metaphor for the rigged systems of social injustice." While there are moments where the film feels like an adventurous journey with a dash of comedy, there are also moments that are gut-wrenchingly harrowing. Bristol's movie takes a familiar sci-fi concept but turns it into a hard-hitting story that is, in some ways, grounded in reality.[4]
6

Coherence (2013)

Coherence is a hard film to summarize without spoilers, so let's just say it's about a dinner party where things get weird. Think of it as an episode of The Twilight Zone, which is centered on Schrodinger's Cat-type science. Rather than talking about the plot, an explanation of how the film was made provides a better understanding of it.

The movie was shot in five days in director James Ward Byrkit's living room without a crew or script. Byrkit explains that "I always get frustrated with movies and TV shows that feel so false because nobody's talking in natural rhythms, that I wanted to see what would happen if we didn't do that." He created his own outline of the plot, but instead of a script, he provided the actors with a daily "page of notes for their individual character, whether it was a backstory or information about their motivations." The result is an intriguing movie where the characters talk like real people and have genuine reactions to the twists in the story.[5]
5

Colossal (2016)

Despite starring Anne Hathaway in the lead role, Colossal failed to create much buzz when it was released. This is unfortunate because it is a genre-defying movie with a lot to say. Hathaway plays Gloria, an unemployed writer struggling with alcoholism who returns to her hometown and reunites with her childhood friend, Oscar, played by Jason Sudeikis. The sci-fi element comes in when a kaiju attacks Seoul, and Gloria realizes that she is connected to it.

Director Nacho Vigalondo heavily borrows imagery from the Godzilla movies, so much so that Godzilla's copyright owner, Toho, took Vigalondo to court for copyright infringement. The dispute was settled, though Colossal's debt to Godzilla is still evident. Colossal is more than just a rip-off monster movie, though. Center stage is Gloria's alcoholism and complex relationship with Oscar, providing the monster movie with a surprisingly mature and dark angle.[6]
4

Oxygen (2021)

Alexandre Aja is known for directing gory horror films such as The Hills Have Eyes (2006) and Piranha 3D (2010), but his latest film, Oxygen, stands apart from the pack. Not only is it Aja's first French film in many years, but instead of featuring buckets of blood, the film offers taut sci-fi thrills.

The story begins with a woman (played by Mélanie Lauren) waking up in a cryogenic chamber and facing two critical problems: she has no memory of who she is or why she's in the chamber, and she's rapidly running out of oxygen. The film feels like it happens in real-time and takes place almost entirely in one location, which serves to draw the audience into the claustrophobic environment.

Despite being very different from his previous work, Aja masters the tension that is necessary to sustain this plot. The film rests almost entirely on Lauren, with other characters only present as disembodied voices (the most important of which is provided by Mathieu Amalric, who voices the AI monitor M.I.L.O.). Lauren's gripping performance skillfully transitions between confusion, panic, and determination, which sustains the viewer's attention. One reviewer states that "It will make you put your phone on the other side of the living room for a little while longer—or at least make you grateful you have a whole room to cross."[7]
3

Annihilation (2018)

Written and directed by Alex Garland (who is better known for his 2014 film Ex Machina), Annihilation is an adaptation of Jeff VanderMeer's novel of the same name. The film follows Lena (Natalie Portman), a biologist and ex-soldier who joins a secretive expedition into an unknown area where the laws of nature are changing. Multiple teams have already ventured into this region, including Lena's husband, but none have returned.

The Verge describes Annihilation as "a thoughtful, philosophical movie, more interested in the nature of humanity and the urges that drive us rather than in who lives or dies." The film rewards careful attention, but it is more than just a philosophical exploration of its characters. Annihilation also provides thrilling scares, and the imaginative visuals become increasingly trippy. If you like a dash of horror in your sci-fi, then this one is for you.[8]
2

The Endless (2017)

Much like Annihilation, the sci-fi horror film The Endless treads a path into the unknown. It follows two brothers who escaped from a cult as children, but when an old videotape surfaces, they decide to return to seek answers about the past. It stars Justin Benson and Aaron Moorhead, who also directed, produced, and edited the film. Benson also served as writer, while Moorhead was the cinematographer. If all of those credits haven't already made it obvious, this is a low-budget indie film.

Den of Geek declares that "The Endless is one of those festival movies that deserves to find a wider audience." The fraternal relationship grounds the film and helps to anchor the viewer as things get increasingly weirder. The style of weirdness is akin to H. P. Lovecraft's brand of horror, and there is even a nod to Lovecraft's short story "The Colour Out of Space" (1927). The Endless is proof that an interesting concept can become a great movie without a big budget.[9]
1

The Vast of Night (2019)

The top spot on this list is taken by The Vast of Night, another low-budget indie film, which pays homage to 1950s B-movies. Set in a small town in New Mexico, the film follows teenagers Everett (Jake Horowitz) and Fay (Sierra McCormick) in what feels like real-time. At their respective jobs as a radio DJ and switchboard operator, they realize that something strange is happening in their town, something potentially extra-terrestrial, and they team up to investigate it.

Director Andrew Patterson combines the retro feel of '50s classics like Invasion of the Body Snatchers (1956) with a whip-smart script and modern kinetic camerawork. The plot itself treads familiar ground for any sci-fi fan but how it unfolds is captivating. The amount of walk-and-talk dialogue sucks the viewer in and provides a feeling of being alongside the two leads. This is combined with impressive camerawork. The most stunning shot is a four-minute-long tracking shot that spans the entire town and feels uninterrupted (but is actually four shots stitched together). The Vast of Night feels like a love letter to classic sci-fi and is absolutely worth your time.[10]